External Features of Plants
Most plants have the same main parts: leaves, stems, flowers and fruits. However, these features do not look the same.
These are flowering plants.
rose plant
balsam plant
durian tree
rambutan tree
These are non-flowering plant.
fern
mushroom
Most plants have green leaves. However, some have yellow or red leaves. Some leaves are shiny and some are dull.
The surface of leaves are smooth or rough.
rose plant
pumpkin plant
The shape of leaves can be irregular,oval, round or long.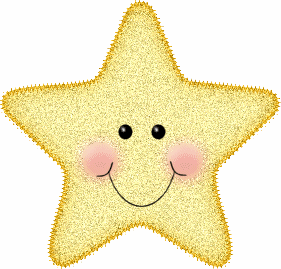 glitter-graphics.com
What Have We Learnt?
| | |
| --- | --- |
| | Most plants haave similar external features such as leaves, stems and flowers. Certain external features of these parts can be similar or different. |
| | Plants can be grouped according to the external features. |
| | Plants which are similar in a certain external feature can be put in the same group. |
| | Plants can also be grouped according to their similarities in other external features such as thorns and leaves. |
Summative Questions
1. Tick (√) the external features of each plant.























































































































Fill in the blanks with the correct answers.
| | |
| --- | --- |
| | The rose plant and hibiscus plant can be placed in the same group because both of them are . |
| | Identify these two plants. |
| | a. Name one similarity. |
| | |
staghorn fern
orchid